M. Mas Le Verger or The Orchard Fruit Prints 1866


Please click on each image to enlarge and for prices
Madame D'Andrimont, Mignonne Tardive
LEV200 $45
Reinette du Tyrol Apple
LEV201 $45
Montigny, Reine des Vergers
LEV202 $45
Buffum, Beurre Moire Pears
LEV203 $45
Violette hative
LEV204 $45
Beurre Haffner, Superfin Pears
LEV205 $45
Andrew's, Golden Bilboa Pears
LEV207 $45
Api Rouge D'ete, Codlin anglais Apples
LEV210 $45
Bergamotte de Stryker, Beurre Delannoy Pears
LEV211 $45
Cerise de Kent, Guine Noire Hative de Werder Cherries
LEV212 $45
Double de Troyes, Peche de Smock
LEV213 $45
De Planchoury, Noire de Tartaire Cherries
LEV206 $45
Apricots, Abricot Jacques, Abricot de Nancy
LEV215 $45
Malte, Madeleine de Courson
LEV216 $45
Apricots, Abricot Mexico, Abricot liabaud
LEV217 $45
Anne Precoce de Fay, Albert Precoce
LEV218 $45
Nectarine, Muffrum, Brugnon Gathoye
LEV219 $45
Ananas, Downton
LEV220 $45
Desse hative, Tardive de Ward
LEV221 $45
Besi de St. Waast, Passe Crassane
LEV222 $45
Sulhamstead, Tippecanoe
LEV223 $45
Cerise, Canari
LEV224 $45
Nectarine de Fairschild, York Precoce
LEV225 $45
Charles Ronge, Grosse Mignonne
LEV226 $45
Professeur dubreuil, Bon-chretein D'Ete
LEV227 $45
Royal George, Cain de Montreuil
LEV228 $45
Rostiezer, Belle de Flushing Pears
LEV229 $45
Please click on each image to enlarge and for prices

M. Mas Le Verger or The Orchard Fruit Prints 1866
We are pleased to offer a selection of beautiful fruit prints from Le Verger or The Orchard by M. Mas published in 1866 in Paris, France. These prints are delightful hand finished lithographs of apples, pears, apricots, cherries, plums and peaches. The prints are in excellent condition, with the paper creamy white and very little foxing.
These old prints are a valuable record of the many wonderful fruit varieties that have disappeared in the past century. Just imagine that there were once about 10,000 varieties of apples alone in the US & now 15 varieties only account for more than 95% of US production!
Each print measures approximately 6 3/4 inches by 10 1/4 inches and is accompanied by the descriptive French text & a copy of the title page. Please review the photos carefully as they are very accurate. All our prints are original antique prints guaranteed to be the age stated & these prints are almost 140 years old.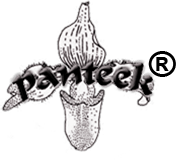 Copyright © 2015 Panteek. All Rights Reserved. Privacy Policy