While our images are electronically watermarked, the antique prints themselves are not.
Orchid, Reeds, Finch KNS140 $155
Each print measures approximately 10 inches wide by 14 ½ inches long
Keinan Kacho Gafu, or Bird and Flower Albums by Keinen, are Panteek's latest offerings of Japanese Shin Hanga prints. The masterful color woodblocks, carved by Tanaka Jirokichi, lend a delicate beauty to each portrait of birds in their natural settings.
Imao Keinen (1845-1924) studied ukiyo-e ("floating world") woodblock prints and other traditional Japanese art styles, becoming a professor at the Kyoto Prefecture School of Painting in 1880. These prints, from Keinan Kacho Gafu, solidified his importance to Japanese art. Soon after their publication in 1891 he was made a member of the Imperial Household Art Committee and a Member of the Imperial Art Academy.
These breathtakingly beautiful woodblock prints illustrate more than 100 different birds in specific seasonal settings with flowers and blossoms. Though little known in the west, they represent a pinnacle of the Shin Hanga movement and are treasures rarely seen with this printing quality and fine state of preservation.
Each individual print measures approximately 10 inches by 14 ½ inches on creamy paper, with virtually no foxing. The prints are from the very scarce original Tanaka edition of 1891-1892 and have not been trimmed in any way. The prints have particularly vibrant coloring, the most vivid we have ever seen.
We accept credit cards & PayPal. Florida state residents pay Florida state sales tax. Shipping for this item is $9.95. Items can be combined to save on postage. International shipping starts at $35 and may be more for certain countries. Buyers are responsible for all customs duties. Our environment is smoke free. We pack professionally using only new materials. All items are beautifully wrapped and suitable for sending directly as gifts. You may return any item within 14 days if not satisfied. To order, you may call us at 1-888-PANTEEK, or send email to panteek@aol.com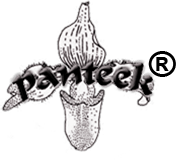 PANTEEK is a registered trademark