Moon and Plum Tree 1970, Life time Edition by Kiso Yoshida 1919-2005
Signed in pencil lower right margin, Artist's seal
Measures about 20.9 by 15.7 inches
Excellent Condition
YSHA60 $750
The Japanese Yoshida family members have been artists, screen and scroll designers and print makers since the 1600's. With the advent of the Shin Hanga movement in the 1920's and the focus on creating woodblock prints that appealed to the western as well as the Japanese aesthetic, Yoshida Hiroshi began creating in this style. He went on to become one of the greatest artists of the Shin Hanga movement and to inspire future generations of his family. After several visits to the Mendocino Art Center in California, his son, Toshi Yoshida founded the Yoshida Hanga Academy at Miasa, in the Japanese Alps. Known as the Bunkacenter, it became the most influential school for Japanese woodblock printmaking. His wife, Kiso Yoshida, an artist herself, was very active in the establishment and running of the studio. She was also instrumental in the revival of the art of Bonseki and produced some woodblock prints.
Today it is run by his Toshi's son Tsukasa Yoshida, born 1949.
The Yoshida artists have travelled widely, including in the US and Africa, and portray a range of natural subjects rarely found in Japanese prints, including many of America. Each print is in excellent condition, never framed and individual sizes are stated under the image.
The diverse styles of each artist represent a treasure trove of natural beauty and iconic scenes from all over the world. Mount Holyoke College Art Museum, Massachusetts recently featured an exhibition of the artistic legacy of the Yoshida Family. Minneapolis Institute of Art has published Japanese Legacy: Four Generations of Yoshida Family Artists featuring their major exhibition of the family.
We accept credit cards & PayPal. Florida state residents pay Florida state sales tax. Shipping for this item is starts at $9.95. Items can be combined to save on postage. International shipping starts at $40 and buyers are responsible for all customs duties and fees. Our environment is smoke free. We pack professionally using only new materials. All items are beautifully wrapped and suitable for sending directly as gifts. You may return any item within 14 days if not satisfied. To order, you may call us at 1-888-PANTEEK, fax or email panteek@aol.com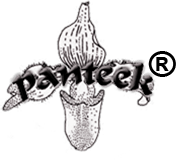 PANTEEK is a registered trademark