While our images are electronically watermarked, the antique prints themselves are not.
La parte interiore del medemo Cedro VKH120B Reg. Price: $895 Sale Price: $395
Each print measures approximately 8 1/2 inches by 14 inches.
We are delighted to offer yet another treasure from the world of botanical illustration, these rare and whimsical copper engravings from Volckamer's Nuernbergische Hesperides, circa 1708.
Johann Christopher Volckamer was a wealthy Germany merchant with an orangerie where he grew exotic citrus fruits. His resources enabled him to engage a talented team of artists & engravers to produce these superb prints. According to Blunt, the model for this work was Ferrarius's Hesperides (Rome, 1646), but Volckamer has included in his plates delightful views of the gardens and palaces of Europe, showcasing the baroque architecture of the period.
The prints are in excellent condition on strong chain-lined watermarked paper with each print measuring approximately 8 1/2 inches by 14 inches. There is no descriptive text, or title page. Please inspect the images carefully as they are quite accurate. They have been magnificently hand colored by the greatest of the few remaining professional Italian colorists.
We accept credit cards, PayPal, checks, and money orders. Washington state residents pay Washington state sales tax. Shipping for this item is $8.95. Items can be combined to save on postage. Our environment is smoke free. We pack professionally using only new materials. All items are beautifully wrapped and suitable for sending directly as gifts. You may return any item within 7 days if not satisfied. To order, you may call us at 1-888-PANTEEK, fax, or email.
We accept credit cards & PayPal. Florida state residents pay Florida state sales tax. Shipping for this item is $12.95. Items can be combined to save on postage. International shipping starts at $40 priority mail, but may be more depending on the size of the prints and the country. Buyers are responsible for all customs duties. Our environment is smoke free. We pack professionally using only new materials. All items are beautifully wrapped and suitable for sending directly as gifts. You may return any item within 14 days if not satisfied. To order, you may call us at 1-888-PANTEEK, or send email to panteek@aol.com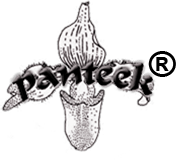 PANTEEK is a registered trademark