While our images are electronically watermarked, the antique prints themselves are not.
Les Quatorze Vierges du Delta VRP32 $65
Each print measures approximately 7 ¼ inches wide by 10 ¼ inches long
This is another delightful work by that master of whimsy, Amedee Varin who also contributed to the better known "Fleurs Animees". Varin (1818-1883) was an artist and illustrator and a member of the illustrious Beaux Art School in Paris. Similar to the Fleurs Animees, but personifying butterflies instead of flowers, each print includes a humorous phrase or title, very much in the genre of the day exemplified by the work of Grandville.
It is a rare work indeed, almost never appearing on the print market, and in excellent condition, with delicate hand coloring and delightfully whimsical illustrations. Here we offer original prints, now about 160 years old, and not later reproductions. Each print measures approximately 7 ¼ by 10 ¼ inches & comes with a copy of the title page.
We accept credit cards & PayPal. Florida state residents pay Florida state sales tax. Shipping for this item is $8.95. Items can be combined to save on postage. International shipping starts at $30 and buyers are responsible for all customs duties and fees. Our environment is smoke free. We pack professionally using only new materials. All items are beautifully wrapped and suitable for sending directly as gifts. Rarely, prints may be shipped rolled. You may return any item within 10 days if not satisfied. To order, you may call us at 1-888-PANTEEK, fax or email panteek@aol.com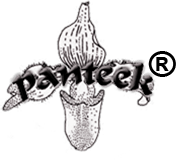 PANTEEK is a registered trademark