While our images are electronically watermarked, the antique prints themselves are not.
White Eye Birds, Persimmon SUG12 $245 Left Side Remargined as shown
Each print measures approximately 9 3/4 inches by 14 inches
We are very pleased to offer these rare and exceptional prints by Sugakudo Nakayama from his series "Birds and Flowers of the Four Seasons 1861" and "Exact Reproductions of 48 Hawks 1858". We found them in the book district of Tokyo, tucked away in a little shop, loose and with no information or title page. They are unusually colourful and striking prints.
Nakayama Sugakudo was a pupil of Hiroshige (1797-1858). Sugakuso's bird and death dates are unknown. Each print is beautifully executed in vivid detail and strong colour and embossing, measuring 9 1/4 by 14 inches. We have tolerated a greater degree of imperfections than usual due to the scarcity of the prints. On some, there is old remargining of the print on one side in a skilful manner that barely shows in the images, but which we will not. A few print have a slightly darker background, but most are quite bright.
We accept credit cards & PayPal. Florida state residents pay Florida state sales tax. Shipping for this item is $12.95. Items can be combined to save on postage. International shipping starts at $40, but may be more depending on the size of the prints and the country. Buyers are responsible for all customs duties. Our environment is smoke free. We pack professionally using only new materials. All items are beautifully wrapped and suitable for sending directly as gifts. You may return any item within 14 days if not satisfied. To order, you may call us at 1-888-PANTEEK, or send email to panteek@aol.com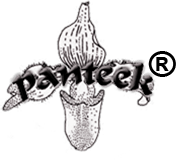 PANTEEK is a registered trademark