Gabriel & Adam Perelle Views of France & Italy 1690


Please click on each image to enlarge and for prices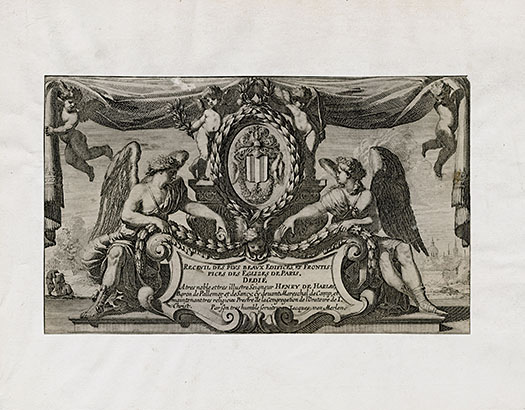 Title Page
PER1 NFS


Veue de la Vigne Pamphile du cote du Midy
PER2 $115
Veue de la Fonteine de Tyvoli
PER3 $135
PLe nouveau capitole
PER16 $135
Veues de Rome des Environs
PER11 $135
La Veue de la Vigne Pamphile du Coste des Jardins
PER12 $135
l'Entree de la Vigne du Prince Pamphile hors la porte des St. Pancrace a Rome
PER13 $135
La Fonteine des Venus de la Vigne Pamphile
PER14 $125
Veue de l'Amphiteatre de la Vigne Pamphile
PER15 $125
Please click on each image to enlarge and for prices

Gabriel & Adam Perelle Views of France & Italy 1690
We are delighted to offer these superb and exceedingly rare copper plate engravings of Italy by Gabriel, Adam & Nicholas Perelle. Images of the Colosseum, amphitheaters and gardens make us all yearn for the romance of this beautiful country. Some of the scenes portrayed remain recognizable today, especially those of Rome, still and always an enchanting city.
Successful illustrator Gabriel Perelle (1603-1677) taught his sons Adam (1638-1695) and Nicholas the art of birds-eye perspective views. The style of the father and sons is virtually indistinguishable. These prints are from the series Veues des plus Beaux Lieux de France et d'Italie and were published in Paris circa 1680 by Nicolas Langlois.
These original engravings are very strong. They measure approximately 12" by 8" and are on fine handmade laid paper, with some marginal foxing and edge toning which we have accepted due to the extreme scarcity of these engravings, mostly found only in museums. They truly turn the clock back to the 17th century and represent a wonderful historical perspective of the age and the glory of Rome in this period.
Copyright © 2014 Panteek. All Rights Reserved. Privacy Policy