While our images are electronically watermarked, the antique prints themselves are not.
Beetles OKN66 $35
Each print measures approximately 10 ½ inches by 13 inches
Lorenz Oken (1779-1851), was a German transcendental naturalist, philosopher & physician. Born Okenfuss, the son of a farmer, he simplified his name to Oken while at medical school in Freiburg, Bavaria. From professor of Medicine at the University of Jena, he soon turned to philosophy & the natural sciences, publishing a controversial journal "Isis" for almost 30 years.
The journal was banned for a time in Jena & Oken was obliged to resign from his post of professor. After a short & contentious sojourn as a professor of Physiology at the University of Munich he became a professor of Natural History at the newly founded University of Zürich, holding this post until his death.
He was influenced by Pythagorean mysticism, becoming a self-proclaimed pantheist. In his time, this German physician, philosopher, and mystic was considered a brilliant thinker by many Americans, including the New England transcendentalists. To Oken, God exhibited himself in nature, and when God meets man he meets himself, for man is a god created by God.
Oken was a prolific & vocal writer, lecturer and theorist, publishing many philosophical treatises during his life. His masterpiece and lasting legacy to the world is the 13-volume "Naturgeschichte für alle Stände" (Natural History for all Social Ranks), first published in 1831.
It is from this work, that we are pleased to offer prints. Each original antique print is folio size, measuring approximately 10 ½ inches by 13 inches, with beautiful original hand coloring. The prints are in excellent condition with no foxing, & some with slight edge toning that will easily frame out. There is no text unless specified & a copy of the decorative title page will be provided.
We accept credit cards & PayPal. Florida state residents pay Florida state sales tax. Shipping for this item is $9.95. Items can be combined to save on postage. International shipping starts at $35, but may be more depending on the size of the prints and the country. Buyers are responsible for all customs duties. Our environment is smoke free. We pack professionally using only new materials. All items are beautifully wrapped and suitable for sending directly as gifts. You may return any item within 14 days if not satisfied. To order, you may call us at 1-888-PANTEEK, or send email to panteek@aol.com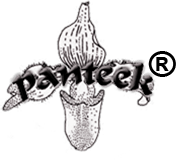 PANTEEK is a registered trademark