Johannes Kip Architectural Prints from Britannia Illustrata 1707


Please click on each image to enlarge and for prices
Haigh in the County Palatine of Lancaster
JKP55 Price: $595
Sale Price:
SOLD
Please click on each image to enlarge and for prices

Johannes Kip Architectural Prints from Britannia Illustrata 1707
Johannes Kip (1653-1722) was a Dutchman who settled in England at the end of the 17th century. A talented draughtsman and engraver, he produced the engravings for the remarkable "Britannia Illustrata or Views of Several of the Queens Palaces also of the Principal Seats of the Nobility and Gentry of Great Britain" published in 1707. We are pleased to offer a selection of original copper engravings from this work, all in excellent condition. The prints measure approximately 22 inches wide by 17 inches long and are on fine, chain lined hand made paper. With each is a copy of the title page.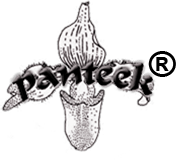 Copyright © 2014 Panteek. All Rights Reserved. Privacy Policy