1891 Keinen Imao Woodblock 1st Edition Birds & Flowers Japan


Please click on each image to enlarge and for prices
Jinkochyo - Fall l
KNS211 $365
Sale Price: $265
Sold together as a set
Flowering Peach, Kinkei (Golden Pheasant) - Spring
KNS215 $295
Sale Price: $195
Sold together as a set
Kiju (Green pheasant) - Spring
KNS217 $325
Sale Price: $225
Sold together as a set
Niwatori (Rooster and chick) - Spring
KNS219 $345
Sale Price: $245
Sold together as a set
Tanchyotsura (Japanese Crane) - Spring
KNS221 $345
Sale Price: $245
Sold together as a set
Grosbeaks, Roses
KNS227 $345
Sale Price: $245
Sold together as a set
O-ban duck, Iris- Summer
KNS229 $345
Sale Price: $245
Sold together as a set
Morning Glory, Pink, Shrike-Fall
KNS233 $295
Sale Price: $195
Sold together as a set
Snowy Egret, Lotus KNS235 $345 Sale Price: $245
KNS234 $345
Sale Price: $245
Sold together as a set
Please click on each image to enlarge and for prices

1891 Keinen Imao Woodblock 1st Edition Birds & Flowers Japan
Keinan Kacho Gafu, or Bird and Flower Albums by Keinen, are Panteek's latest offerings of Japanese Shin Hanga prints. The masterful color woodblocks, carved by Tanaka Jirokichi, lend a delicate beauty to each portrait of birds in their natural settings.
Imao Keinen (1845-1924) studied ukiyo-e ("floating world") woodblock prints and other traditional Japanese art styles, becoming a professor at the Kyoto Prefecture School of Painting in 1880. These prints, from Keinan Kacho Gafu, solidified his importance to Japanese art. Soon after their publication in 1891 he was made a member of the Imperial Household Art Committee and a Member of the Imperial Art Academy.
These breathtakingly beautiful woodblock prints illustrate more than 100 different birds in specific seasonal settings with flowers and blossoms. Though little known in the west, they represent a pinnacle of the Shin Hanga movement and are treasures rarely seen with this printing quality and fine state of preservation.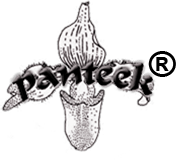 Copyright © 2018 Panteek. All Rights Reserved. Privacy Policy