Kazutoshi Sugiura Flower Prints Iris, Tulip


Please click on each image to enlarge and for prices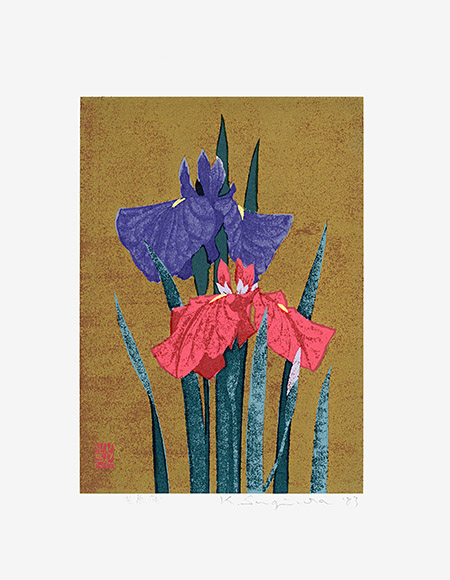 Flowering Iris 9 1/2 by 12 1/2 inches 1983
Metallic Gold, Copper Background
SKO44 $245

The Print is on a Gold Background.
A Scan of the same Print is on the Left and a Photo on the Right.
No 3 Red, White Tulip
KZS3 $350 13 inches by 17 1/4 inches
Please click on each image to enlarge and for prices

Kazutoshi Sugiura Flower Prints Iris, Tulip
Sugiura, born in 1938. He graduated from the College of Art in Kyoto in 1963, followed by graduate work & then a 4-year art program focused on the applications of gold in art & gold framing at the Kyoto National Museum of Antiquities.
He developed unique style of silkscreen printing utilizing a background of gold leaf, depicting superb flowers such as camellias, roses, iris roses, chrysanthemum and more. His work is widely shown both in Japan & America.
Each print is in excellent condition thick white paper, with no flaws.
It is hard to convey the beauty of these prints, so in addition to the usual scan, we have added a photographs, which does show the iridescence of the gold background somewhat. Their full beauty must be seen to be appreciated.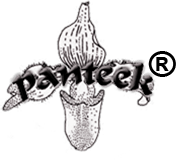 Copyright © 2018 Panteek. All Rights Reserved. Privacy Policy