Kunio Kaneko Japanese Woodblock Prints


Please click on each image to enlarge and for prices
September Story AP 2008
Hand signed and named by Artist, Seal in plate
Measures 6 by 5 inches
KNK409 SOLD
Love Koi 71,72/200 2014
Hand signed and named by Artist, Seal in plate
Measures 7 1/2 by 5 3/4 inches
KNK406 $75
Little Comet 2 AP 2006
Hand signed and named by Artist, Seal in plate
Measures 6 1/4 by 5 1/8 inches
KNK408 SOLD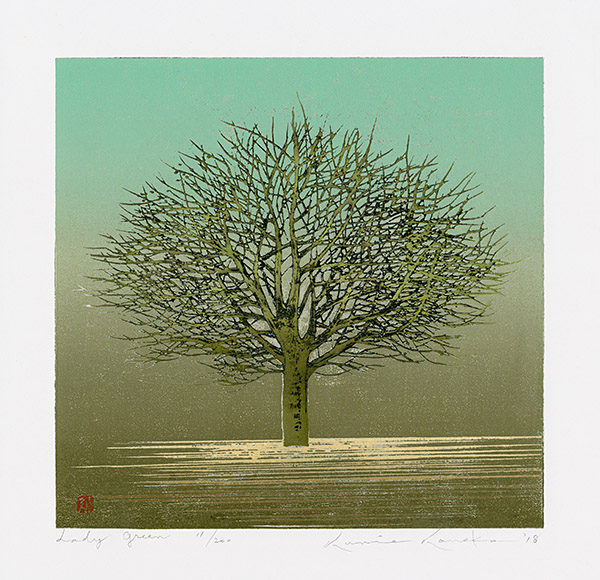 Lady Green 2018 11/200
11" x 10 1/2" inches
KNK401 $155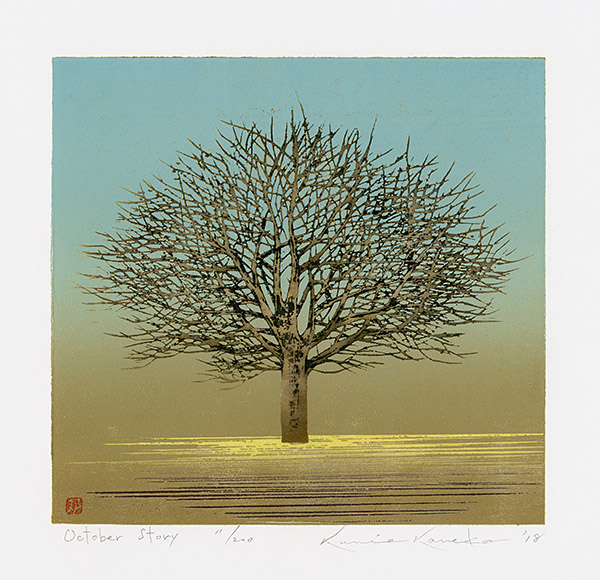 October Story 2018 11/200
11" x 10 1/2" inches
KNK402 $155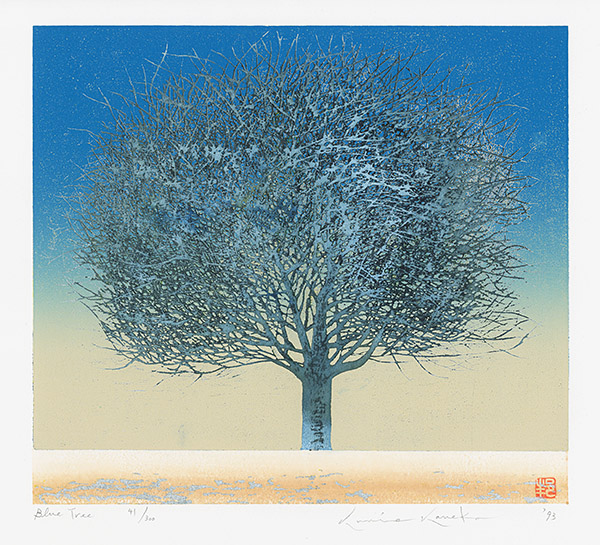 Blue Tree 1993 40/100
13 1/4 by 12 1/2 inches
KNK1 $195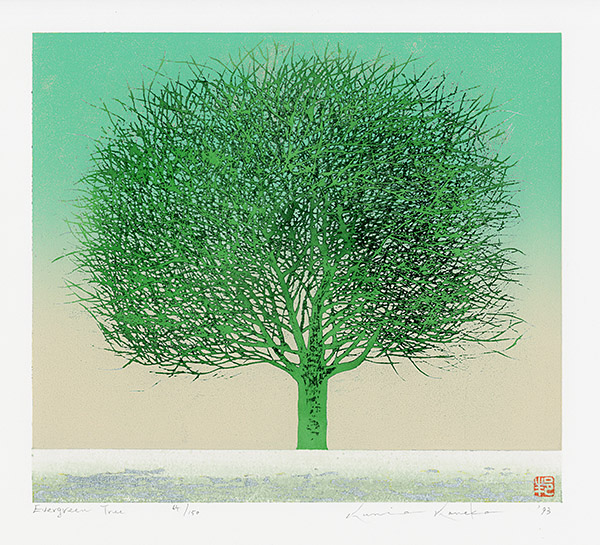 Evergreen Tree 1993 68/100
13 1/4 by 12 1/2 inches
KNK2 $195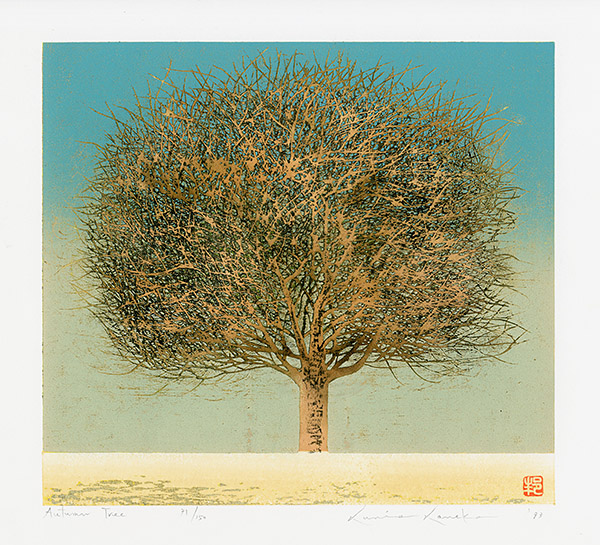 Autumn Tree 1993 163/150
13 1/4 by 12 1/2 inches
KNK3 $195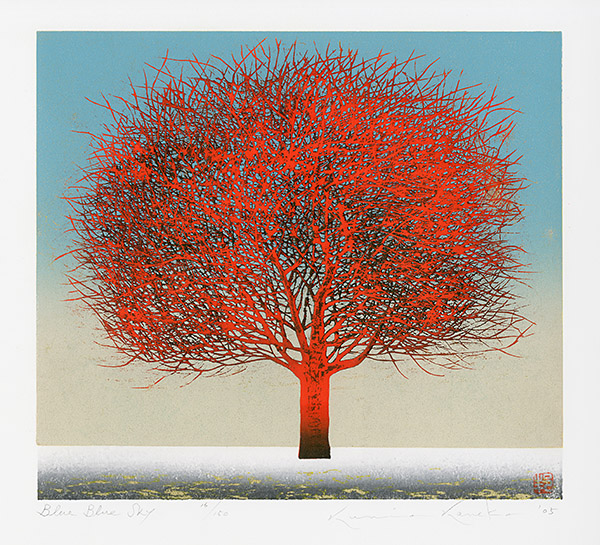 Blue Blue Sky 2005 20/150,24/150,13 1/2 by 12 1/2 inches
KNK4 $195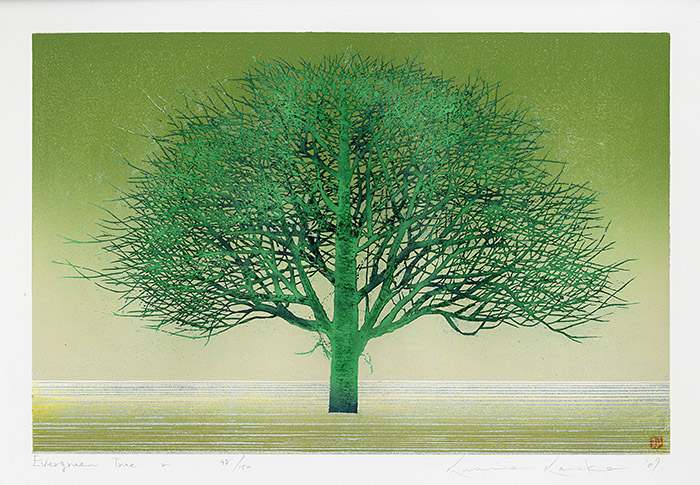 Evergreen Tree 2009, 47/150, 48/150, 46/150
17 1/2 by 12 1/2 inches
KNK7 $225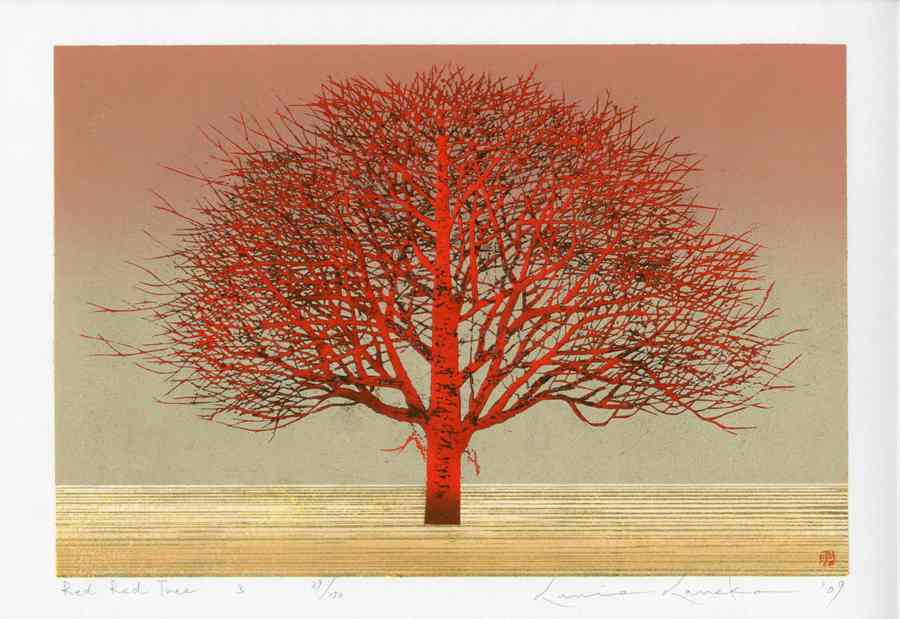 Red Red Tree Trre 2009
18 1/2" x 13 1/2"
KNK450 $250
Please click on each image to enlarge and for prices

Kunio Kaneko Japanese Woodblock Prints
For a long time, we have admired and collected works from Asia. We are pleased to offer this collection of Sosaku Hanga prints from Kunio Kaneko.
Kaneko (b. 1949) studied under Joichi Hoshi and Sasajima Kihei at the Musashino University of Fine Arts. A member of the Japan Print Association, Kaneko often uses silver or gold leaf in his woodblock prints, creating a shimmering quality and sense of depth that can only be appreciated in person. His stunning and intricate prints depicting traditional Japanese subjects have been featured at art shows from France to New York, and continues to have exhibitions in Tokyo and other Japanese cities. The woodblocks offered by Panteek, pressed by traditional Japanese Baren, feature lush tree scenes which blend classic design traditions with a more modern approach to color.
Each woodblock is hand signed, dated, titled and numbered and published in limited editions. Please see item title for number, year and size. All are in pristine condition, very delicate, printed on a stunning silver or gold background which the photographs cannot do justice to.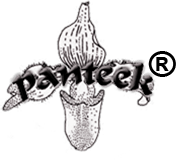 Copyright © 2016 Panteek. All Rights Reserved. Privacy Policy