Johannes Kip State of Gloucestershire Antique Prints 1712


Please click on each image to enlarge and for prices
Over the Seat of John Dowell Esq.
JKC100 Price: $495
Sale Price: SOLD
Kingsweston the Seat of Edward Southwell Esq.
JKC102 Price: $495
Sale Price: SOLD
Dumbleton the Seat of Sr. Richard Cocks Bart.
JKC104 Price: $495
Sale Price: SOLD
Alveston the Seat of Edward Hill Esq.
JKC106 Price: $495
Sale Price: SOLD
Alderly the Seat of Mrs. Hale Widdow of Matthew Hale Esq.
JKC108 Price: $495
Sale Price:
SOLD
Bradley, Seat of Thomas Dawes Esq.
JKC23 Price: $495
Sale Price: SOLD
Badminton the Seat of the Duke of Beaufort
JKC35 Price: $495
Sale Price: SOLD
Stoke Gifford, Seat of John Berkeley Esq.
JKC11 Price: $495
Sale Price: SOLD
Stoke Bishop, Sat of Sr. Thomas Cann
JKC27 Price: $495
Sale Price: SOLD
Please click on each image to enlarge and for prices

Johannes Kip State of Gloucestershire Antique Prints 1712
Johannes Kip (1653-1722) was a Dutchman who settled in England at the end of the 17th century. A talented draughtsman & engraver he produced the engravings for the remarkable "The Ancient & Present State of Gloucestershire", published by Sir Robert Atkyns in 1712. We are pleased to offer a selection of original copper engravings from this work, all in excellent condition. They have been recently hand colored by our professional English colorist. The prints measure approximately 17 ½ inches wide by 16 inches long and are on fine, chain lined hand made paper. Each is accompanied by a copy of the title page.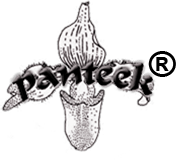 Copyright © 2019 Panteek. All Rights Reserved. Privacy Policy