While our images are electronically watermarked, the antique prints themselves are not.
Hawaiian Group or Sandwich Islands, New Zealand, Feejee or Fiji Islands, Galapagos Islands CAA35 $95
Each single map measures 16 by 18 1/2 inches, with the double maps 18 1/2 by 29 inches.
Joseph Hutchins Colton was a prominent American mapmaker from 1831 to 1890. Born in Longmeadow, Massachusetts, he later moved to New York to found the J.H. Colton Company. He employed all the prominent cartographers of the day, and used quality papers and steel plates to produce a highly decorative line of maps, often hand colored.
We are pleased to offer original hand colored maps from Colton's important 1856 "Atlas of the World", covering both America and the rest of the world. Included are a Texas map with two inset plans for Galveston Bay and Sabine Lake showing roads and trails going into Mexico; Nebraska and Kanzas with an extra large Nebraska (no Montana and portions of Washington, Oregon, Minnesota, Iowa, Missouri and Wisconsin); a map for the Territories of New Mexico and Utah showing Fremont's 1844-45 routes; California with an inset of San Francisco and shows Atlantic and Pacific R.R. lines; Washington and Oregon Territories with extended land mass. Maps published by J.H. Colton can be found in Library of Congress, state collections, and university & museum collections.
Each single map measures 16 by 18 1/2 inches, with the double maps 18 1/2 by 29 inches. The condition is excellent, with no foxing or other stains, strong paper and bright hand coloring. They are excellent historic and decorative antique maps and a great addition to any household!
We accept credit cards & PayPal. Florida state residents pay Florida state sales tax. Shipping for this item is $12.95. Items can be combined to save on postage. International shipping starts at $40, but may be more depending on the size of the prints and the country. Buyers are responsible for all customs duties. Our environment is smoke free. We pack professionally using only new materials. All items are beautifully wrapped and suitable for sending directly as gifts. You may return any item within 14 days if not satisfied. To order, you may call us at 1-888-PANTEEK, or send email to panteek@aol.com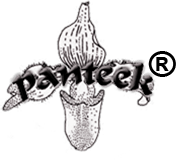 PANTEEK is a registered trademark