While our images are electronically watermarked, the antique prints themselves are not.
Purple Butterwort WLC235 $25
Each print measures approximately 9 1/4 inches wide by 12 1/4 inches long
Mary Morris Vaux Walcott (1860-1940) was born into one of the oldest, wealthiest, and most prominent Quaker families in Philadelphia. She began painting flowers at the age of eight, and studied drawing while she attended the Friends Select School, a Quaker institution in Philadelphia. Her family traveled each summer to the Canadian Rockies, where Mary developed into an amateur photographer, naturalist, and mountain climber.
In 1913, she met her husband, Charles Walcott, who was the secretary of the Smithsonian Institution and a well-known geologist and invertebrate paleontologist. They married in 1914, and the two made research trips to the Canadian Rockies for three or four months each summer. While on these trips with her husband, Mary sketched and painted the subjects for her five-volume book, North American Wild Flowers, published in 1925 by the Smithsonian Institute.
Charles Walcott died in 1927, but Mary continued her sojourns to the Canadian Rockies until 1939. She died in St. Andrews, New Brunswick, on August 22, 1940. She was affiliated with the Alpine Club, the Photographic Society of Philadelphia, and served on the federal Board of Indian Commissioners from 1927 to 1932. She was elected president of the Society of Woman Geographers in 1933.
The selection of prints offered here is just a taste from this glorious work of 400 wild flowers of North America. It is perhaps the greatest comprehensive work on the topic ever published. Each print will be accompanied by a copy of the title page and the foreword, written by Mary Walcott. These lithographs measure approximately 9 1/4 inches wide by 12 1/4 inches long and are printed on a high quality, creamy wove paper, with very strong plate marks which do not show well in the digital images. The illustrations are a testament to the artistic skills of Walcott and a superb record of American wild flowers.
We accept credit cards & PayPal. Florida state residents pay Florida state sales tax. Shipping for this item is $12.95. Items can be combined to save on postage. International shipping starts at $40, but may be more depending on the size of the prints and the country. Buyers are responsible for all customs duties. Our environment is smoke free. We pack professionally using only new materials. All items are beautifully wrapped and suitable for sending directly as gifts. You may return any item within 14 days if not satisfied. To order, you may call us at 1-888-PANTEEK, or send email to panteek@aol.com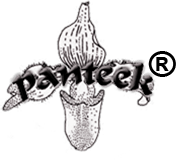 PANTEEK is a registered trademark