While our images are electronically watermarked, the antique prints themselves are not.
The South-west view of Birkenhead Priory, in the County of Chester CS401 $225 Sale Price: $115
Each print measures approximately 17 1/2 inches wide by 10 3/4 inches long
We are delighted to offer these beautiful hand-colored copper-engraved views from the historic work of the brothers Samuel and Nathaniel Buck, Views of Ruins of Castles & Abbeys in England, 1726-1742. Samuel and Nathaniel Buck were the most important topographical artists of the 18th century, creating a record of over 500 ancient monuments & towns in England and Wales. Many of these monuments had been devastated during the course of the Reformation, particularly during the period when Oliver Cromwell ruled England as "Lord Protector." The Bucks Views, as they have become known, provide an invaluable record of these magnificent buildings, some of which have seen further deterioration during the 275 years that have since passed.
The prints are all ORIGINAL copper engravings from the 1726 edition, with its characteristic numbering of each plate in the margin. Each engraving describes in beautiful copperplate below the image, the history of the monument, from Norman times to the early 18th century, including changes of ownership. Most prints show a dedication and coat of arms. It is an emotional journey for those who love England to look through these prints as they embody so much of the history of England in the succinct yet all encompassing descriptions by the brothers Buck along with the fabulous engravings.
Originally, they were printed and sold in sets of 24, each set covering several counties, taking the brothers Buck 30 years to complete. Each set was originally priced at 2 guineas. Here is the stuff of legends: Tintagel, birthplace of King Arthur; Buckland, property of the Elizabethan sailor Sir Francis Drake, and many more. We have the series almost complete, with the bookplate of Sir Robert Grosvenor.
Each print measures approximately 18 inches wide by 11 3/8 inches long. The condition of the plates is excellent, with the paper being a fine, heavy, watermarked chain lined type with strong plate marks. There are few fox marks or other blemishes & the paper is a soft white. These prints are about 275 years old & provide a wonderful historical testament to English architecture and history.
We accept credit cards & PayPal. Florida state residents pay Florida state sales tax. Shipping for this item is $12.95. Items can be combined to save on postage. International shipping starts at $40, but may be more depending on the size of the prints and the country. Buyers are responsible for all customs duties. Our environment is smoke free. We pack professionally using only new materials. All items are beautifully wrapped and suitable for sending directly as gifts. You may return any item within 14 days if not satisfied. To order, you may call us at 1-888-PANTEEK, or send email to panteek@aol.com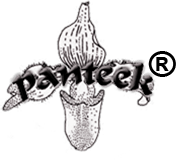 PANTEEK is a registered trademark