While our images are electronically watermarked, the antique prints themselves are not.
Panulirus Japonicus BFH2 $185
Each print measures approximately 10 1/4 inches by 7 1/4 inches
These beautiful chromolithographs were executed by Julius Bien & Company for "Bulletin of the United States Fish Commission for 1903." The fish were mostly illustrated by A.H. Baldwin, among others, and published by the U.S. Government Printing Office in 1905. The article, "The Aquatic Resources of the Hawaiian Islands," by David Starr Jordan and Barton Warren Evermann was also included in this bulletin. These prints are quite scarce, as only 250 copies of the bulletin were issued.
The U.S. Fish Commission was established in 1871. Spencer Fullerton Baird, who was the Assistant Secretary of the Smithsonian Institution, was the first commissioner, appointed by President Grant. According to the Archives Center of the Smithsonian Institute's National Museum of American History, the commission "launched and carried out the first sustained study of marine biology in the United States. It was instrumental in the artificial propagation of fish, thus increasing the country's fish resources, and concentrating attention on the preservation of natural resources."
Each print measures approximately 10 1/4 inches by 7 1/4 inches with vibrant color on quality, slightly creamy paper that is clean, with some faint edge toning and a very few fox marks. The top date and plate number are close to the margin on some, so not shown, or may be absent. There is no descriptive text, but a copy of the title page will be provided.
We accept credit cards & PayPal. Florida state residents pay Florida state sales tax. Shipping for this item is $9.95. Items can be combined to save on postage. International shipping starts at $35 for any number of prints, but may be more depending on the size of the prints and the country. Buyers are responsible for all customs duties. Our environment is smoke free. We pack professionally using only new materials. All items are beautifully wrapped and suitable for sending directly as gifts. You may return any item within 7 days if not satisfied. To order, you may call us at 1-888-PANTEEK, or send email to panteek@aol.com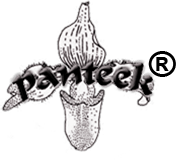 PANTEEK is a registered trademark