While our images are electronically watermarked, the antique prints themselves are not.
Grackle Parrots Cardinal Red-Legged Honey Creeper Speckled Tanger Golden-Headed Manakin and Red-Headed Manakin SEB2 $595
Each print measures approximately 19 1/2 by 24 3/4 inches
During his lifetime, Albertus Seba, a wealthy German pharmacist, resident in Amsterdam and a trader with the Dutch East India Company, assembled two large natural history collections. The first he sold himself to Peter the Great of Russia in 1716 and it became part of the museum of rare natural history specimens in St. Petersburg.
Seba immediately began to assemble an even larger Cabinet of Curiosities, in Amsterdam, beautifully exhibited in case & cabinets which became famous in Europe & one of the sights of the city. Two years prior to his death, he commenced publication of his four volume catalogue "Loccupletissimi Rerum Naturalium Thesauri Accurata Descriptio" documenting this fabulous collection. Sadly, his heirs sold his collection upon his death to complete the work, which remains the lasting documentation of his collection. Some of his actual specimens can still be viewed in St Petersburg and in natural history museums worldwide.
Each print measures approximately 19 1/2 by 24 3/4 inches with original central fold as issued. The condition is excellent, on strong chain lined paper with little foxing. There is no text, but a copy of the title page will accompany each print.
We accept credit cards & PayPal. Florida state residents pay Florida state sales tax. Shipping for this item is $12.95. Items can be combined to save on postage. International shipping starts at $40, but may be more depending on the size of the prints and the country. Buyers are responsible for all customs duties. Our environment is smoke free. We pack professionally using only new materials. All items are beautifully wrapped and suitable for sending directly as gifts. You may return any item within 14 days if not satisfied. To order, you may call us at 1-888-PANTEEK, or send email to panteek@aol.com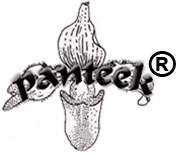 PANTEEK is a registered trademark