While our images are electronically watermarked, the antique prints themselves are not.
Bigaradier a gros Fruit PPR43 $325 Sale Price: $195
Each print measures approximately 10 1/2 inches by 13 3/4 inches
These beautiful fruit prints by Pierre-Antoine Poiteau (1766-1854) represent some of the greatest fruit prints ever produced, the very pinnacle of the art. From a humble start as a gardener, Poiteau became head of the Botanical School of Paris. An adventurous young man, he traveled extensively, visiting Santa Domingo, Haiti and New Guinea, supervising botanical gardens and bringing back to France seeds and new species.
He was the head of some of the great botanical gardens of France, including Versailles and Fontainebleau. Poiteau collaborated with many of the great botanists and illustrators of the day, including Turpin and was probably the most talented pupil of Redoute. From a whole life immersed in the practice and study of botany, he distilled a unique perspective and scientific accuracy, simultaneously conveying the exquisite beauty of the subject.
We are please to present a collection of vibrant stipple engravings from Joseph Risso & Pierre Poiteau's Histoire Naturelle des Orangers (Natural History of Oranges) published in 1818. This very rare and very beautiful work showcases copper plate engravings of oranges, lemons, grapefruit and other citrus in bold color and intricate detail. Each print measures approximately 10 1/2 inches by 13 3/4 inches.
We accept credit cards & PayPal. Florida state residents pay Florida state sales tax. Shipping for this item is $12.95. Items can be combined to save on postage. International shipping starts at $40, but may be more depending on the size of the prints and the country. Buyers are responsible for all customs duties. Our environment is smoke free. We pack professionally using only new materials. All items are beautifully wrapped and suitable for sending directly as gifts. You may return any item within 14 days if not satisfied. To order, you may call us at 1-888-PANTEEK, or send email to panteek@aol.com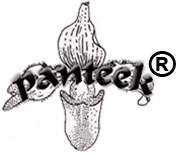 PANTEEK is a registered trademark